Coco

Unique

in its field

Since its creation in 2014, three versions of the Cocos are available in campsites: the round Coco, the trapeze Coco and the cabane Coco. The Coco is a concept that is as functional as it is cosy, as fun as it is comfortable, and fully equipped too. The Coco is a particularly attractive and affordable way to camp that accommodates up to 4 people.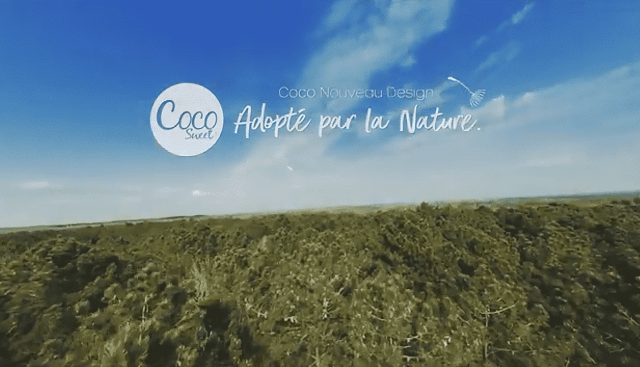 🏡 Relax
The holiday
If you want to relax indoors, then try the comfortable benches, complete with cushions, that also transform into a bedroom for the children, with two single beds. For even greater comfort, use the blackout curtains. There are also a number of practical storage spaces.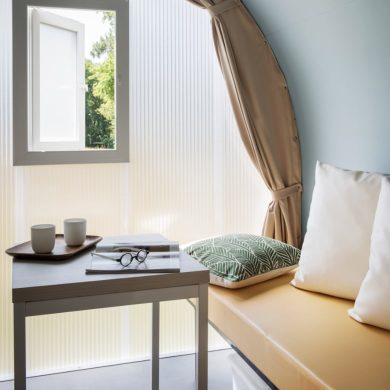 🍵 Recover
The kitchen
Inside, the Coco has a kitchenette with a worktop for preparing food, a refrigerator and microwave, practical storage and a folding table with stools. Every campsite can provide small electrical items such as a coffee maker, toaster, kettle, etc. and a hotplate.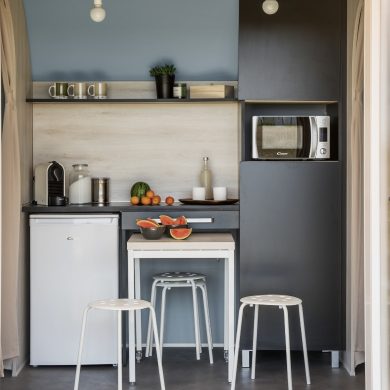 🛏 Rest
The bedroom
A comfortable space for a holiday, the parents' bedroom is a double-berth with a hotel-quality mattress, shelves with hanging rail for storage, a mirror and blackout curtains for a good night's sleep.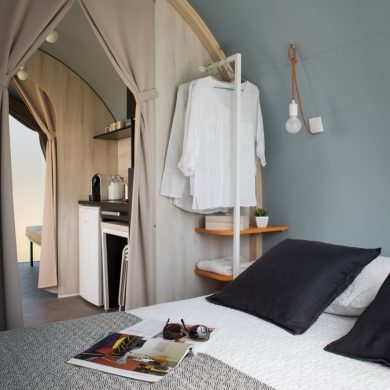 🚿 Wash
The shower room
You want to add an extra level of comfort with a shower room and separate toilet. This option is available in some campsites and only in the Coco "trapeze" and "cabane" models.