Alternative campsite, cabin, yurt
The campsite goes alternative!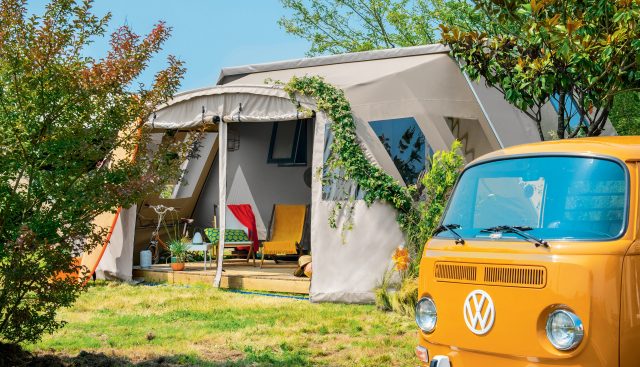 After having become a tent enthusiast in your youth, you have occasionally wandered about in a caravan, then became a believer in mobile homes to bring along your entire family: practical, elegant, and comfortable, they suit the whole family! The campsite has always been a great place for living, leisure, and meeting others, which you still like just as much.
Yes, but here you go, you now want a new type of holiday, more fun and more alternative! Give up on the campsite? Of course not!
Alternative rentals are now possible at campsites!
You no longer have to chose between the welcoming ambiance of a campsite and the desire to enjoy a memorable holiday in an alternative accommodation! To satisfy yourself and meet your desires, alternative rentals can be found at campsites: tree houses, yurts, caravans, tepees, and many others. These accommodations are highly sought-after by families for summer holidays or even weekends. Enter a new world at a campsite!
Neither tent, nor mobile home, nor bungalow, alternative accommodations are popular at campsites. It's up to you to choose! Some accommodations combine the comfort of a mobile home, the personality of a tent, and the originality of a cabin.
It is now possible to rent an alternative accommodation at a campsite! Which alternative accommodation will you rent this summer at your campsite?

Say goodbye to the tent canvas, caravan, and mobile home! Say hello to the alternative for your holiday!